Mar 8th 2023
Donate for the chance to win a signed guitar from the Irish singer-songwriter!
Read full article
Oct 24th 2022
Shop the London Irish Claddagh Ring, in support of LIC.
Read full article
Aug 23rd 2022
We're looking for a Choral Leader to help launch and lead our new project, London Irish Community Voices.
Read full article
Jul 25th 2022
This week, we officially launch our survivor support liaison and information service.
Read full article
Latest News
May 20th 2022
We are delighted to announce Séamus MacCormaic as our new Chief Executive Officer, with a start date of June 15th.
Read full article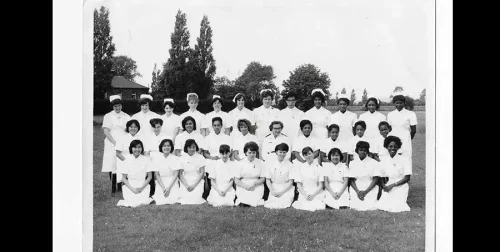 Apr 13th 2022
The LIC is excited to partner with London Metropolitan University on a new project highlighting the overlooked stories of Irish women who were recruited and trained by the NHS during the 1950s-60s.
Read full article
Centre News
Jan 21st 2022
The month of January can be a difficult time for many for a multitude of reasons, especially after the end to the rush of the festive season and the weather growing colder.
Read full article
Subscribe to our newsletter
"(Required)" indicates required fields