Donate this Christmas
Make this Christmas memorable for our Irish community!
In the last year, we've worked with over 2,000 people within our support services, hosted more than 250 social groups and gained an income of over half a million pounds for clients.

With your support, we can provide warm meals, festive gatherings, and essential services to those in need this festive season.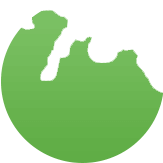 How we've helped this year so far
Advice & Outreach • Wellbeing • Culture • Community Become a Friend of the LIC
Almost all of our services are free of charge, which is only possible thanks to your extraordinary generosity.
Become a Friend of the LIC by setting up a monthly donation. It'll help us make more sustainable and long-term decisions to support the dynamic needs of the Irish and local communities in London.
BECOME A FRIEND OF THE LIC
Subscribe to our newsletter
"(Required)" indicates required fields